Human Rights Issues in the Age of Globalization and Rapid Technological Innovations
Human Rights Issues in the Age of Globalization and Rapid Technological Innovations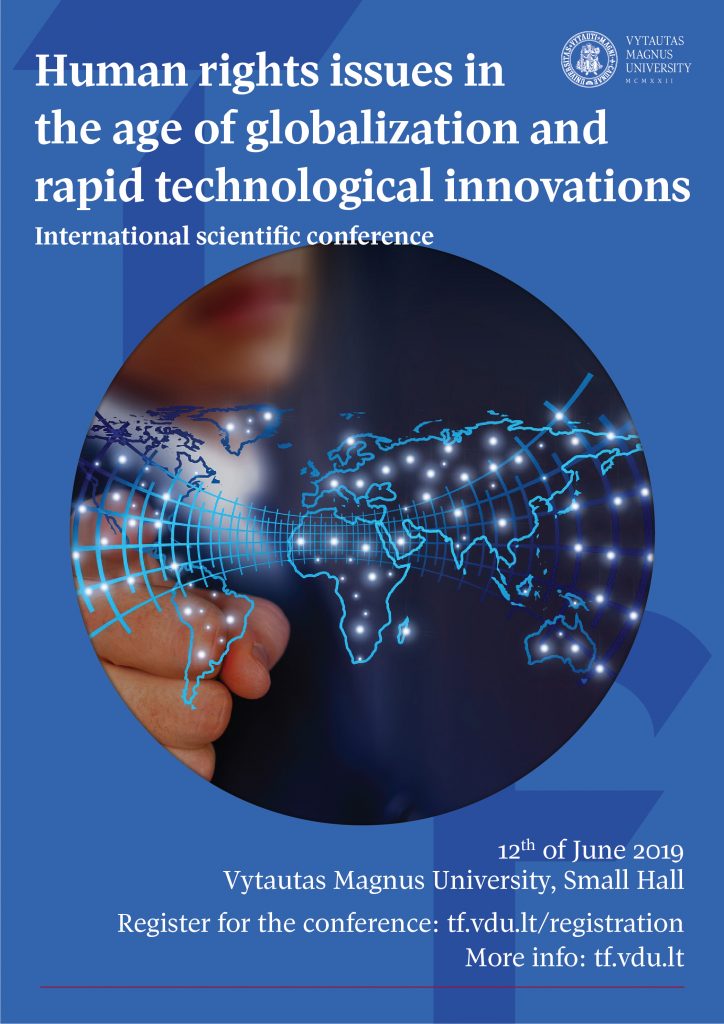 Vytautas Magnus university Faculty of Law is inviting to an international scientific conference on Human Rights Issues in the Age of Globalization and Rapid Technological Innovations that will be held on the 12th of June, 2019, at Vytautas Magnus University, Kaunas, Lithuania. The conference is organized by the Faculty of Law, Vytautas Magnus University.
The aim of the conference is to discuss the challenges facing the human rights field in the age of globalization and technological change. The rapid development of innovative technologies and acceleration of globalization is creating a demand for a new approach to human rights and related processes. Their influence requires reviewing and reassessing existing legal instruments in the field of human rights protection.
Two sessions are planned on the following topics:
✓ The challenges presented by globalization in ensuring the protection of human rights.
✓ Issues arising from the interaction between human rights and innovative technologies.
DATES AND VENUE
Date: 12th of June, 2019.
Venue: S. Daukanto str. 28, Kaunas, Lithuania.
Registration of participants: 9.00 – 9.30 a.m.
Opening of the conference: 9.30 a.m.
Preliminary closing of the conference: 15.00 p.m.