International Law Summer School 2019
International Law Summer School 2019
International Law Summer School 2019
The courses will take place on 6 May – 14 June, 2019 at Vytautas Magnus University Faculty of Law.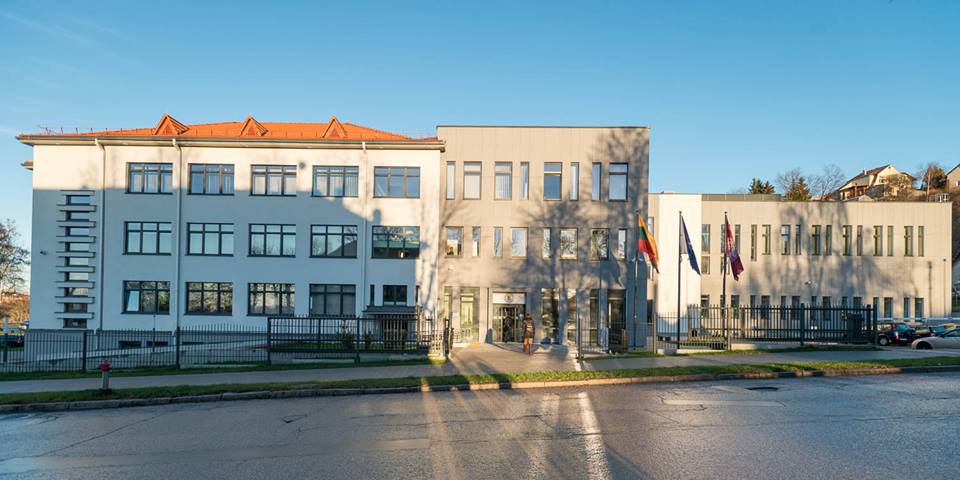 Pick the course(s) – 4 ECTS each:
6 – 17 May     INTERNATIONAL BUSINESS TRANSACTIONS (prof. Daniel Barnhizer)
This course surveys the complex subject of international business transactions. This includes international sales of goods, financing international transactions, payment systems, establishing and operating foreign investments, operating under the General Agreement on Tariffs and Trade and World Trade Organization, intellectual property and technology transfer, criminal law, dispute resolution, and other issues.
6 – 17 May     COMPARATIVE OIL & GAS LAW (prof. Christopher Kulander)
This course will provide an introduction to the foundational principles of international exploration and production, and the agreements that are integral to conducting hydrocarbon exploration and development.  Although the focus of this course will be on the legal concepts and principles inherent in international oil and gas transactions, emphasis will also be place on issues encountered while negotiating, drafting and implementing agreements integral to international petroleum transactions.  The course will also provide perspective and insight into international oil and gas activities from a commercial standpoint.
20 – 31 May   MERGERS AND ACQUISITIONS (prof. Arkadiusz Radwan)
Mergers and Acquisitions (M&A) are pivotal moments in the life of companies. They involve a number of challenges for senior executives, shareholders, employees, and other stakeholders. They also raise a number of legal questions and require compliance with rules and regulations governing the deal preparation & structure, the acquisition process and the protection of various corporate constituencies. The course covers the key legal aspects of the M&A activity, including negotiated share deals, statutory mergers, merger alternatives, leveraged transactions (including MBO), hostile takeovers of listed companies, cross-border corporate reorganisations as well as some aspects of post-acquisition integration and follow-up disputes. The primary focus is on legal issues with other questions (financial, strategic, tactical) being integrated into the main thread. The course deals with M&A of European companies with some comparative (US) and some sectoral (financial, technology) add-ons.
20 – 31 May   FORENSICS (prof. Joseph Luke)
This class will introduce you to Forensics, which is frequently defined as science applied to law. Much of the evidence required by law is produced through the accurate collection and analysis of material found at a crime scene. This course begins with how evidence needs to be collected and what kinds of evidence is available.  The areas we will look at include firearms, ballistics, blood spatter, DNA, toxicology, trace evidence and more. From arson investigation to fingerprints, what's the scientific basis of our knowledge, what are the weaknesses, what are possible future developments?
3 – 14 June    INTERNATIONAL TRADE IN THE ERA OF TRUMP  (prof. Jorge Ramirez)
Since taking office, the Trump administration has delivered on its promise to disrupt the status quo in global affairs and put the interests of the United States and its people first.  Many have pointed to the irony of this new U.S. policy, given the role it played as one of the primary actors in helping to create the seven-decade multilateral order it now seeks to disrupt.  That world order included establishment of an international economic infrastructure that sought to break down barriers to trade, strengthen world economies shattered by war, and develop mechanisms to resolve international disputes peacefully.  This course provides an introduction to international trade law and its infrastructure from an American perspective, and examines its evolution under the Trump administration's "America First" policy.  We begin with a brief history of U.S. international trade negotiations and move on to use aspects of its various trade compacts (e.g., NAFTA/USMCA and WTO) to examine the evolution of U.S. trade policy and make predictions about its future path and impacts upon the global stage.
3 – 14 June   THE EUROPEAN CONVENTION ON HUMAN RIGHTS IN THEORY AND PRACTICE (prof. Stefan Kirchner)
The course will focus on describing the evolution of human rights in international law under treaties and international customary law, the small number and weak mechanisms to put into force these human rights, the limits to the enforcement of human rights in international law, and the content of some international human rights law.
Application: The deadline for submitting the application is 26 April, 2019.
Contact person:
Aušrinė Pasvenskienė
Jonavos st. 66, LT-44191 Kaunas
+370 37 327925
ausrine.pasvenskiene@vdu.lt