International Law Summer School
International Law Summer School
International Law Summer School 2020
The courses will take place on 4 May – 10 June, 2020 at Vytautas Magnus University Faculty of Law.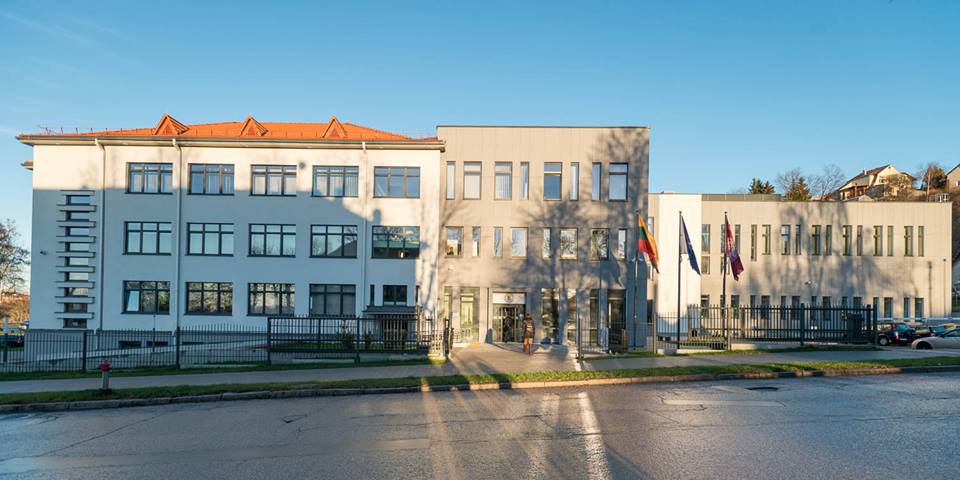 Pick the course(s) – 4 ECTS each:
4 – 13 May       NEGOTIATIONS (prof. Daniel Barnhizer, Michigan State University College of Law)
This class will introduce students to the fundamentals of negotiation theory and practice. Each class session will include lectures on negotiation techniques, strategies, and tactics. Students will receive instruction on, and practice applying, multiple negotiation styles (adversarial, competitive, cooperative, problem solving), basic negotiation theory (including exposure to prisoners' dilemma variations, communication, and economics), and negotiation tactics. Throughout the course, students will engage with a series of practical exercises, planning considerations, and critical self-assessments that prepare students for a final negotiation exercise that will take place in the final class. Students will read approximately 20-25 pages per two class sessions.
Students who successfully complete all course requirements should be able to: (1) explain basic negotiation theory, including the difference between zero-sum and positive-sum bargaining strategies, the elements that should be included in a negotiation plan, and the vocabulary of modern negotiation theory; (2) describe how to use and respond to the most significant negotiation tactics; and (3) develop and use a negotiation plan to prepare for a mock negotiation and engage in a mock negotiation with peers to negotiate a resolution to a contract dispute.
4 – 9 May         ARTIFICIAL INTELLIGENCE AND LAW (prof. Miglė Laukytė, Pompeu Fabra University Barcelona)
The course is dedicated to introduce law students to Artificial Intelligence (AI) and robotics and legal issues related, caused or impacted by them. The overall goal is to make students think, critically assess and form a position on the new challenges to the legal, philosophical and ethical assumptions that current legal knowledge and expertise is based on. In particular, the course aims to look at where the AI is heading and what risks it is raising from the legal perspective. This objective is out of reach without making students familiar with some of the basic concepts and the early applicationson which the current advancements of AI and robotics are being build upon.
18 – 27 May     INTERNATIONAL TRADE IN THE ERA OF TRUMP  (prof. Jorge Ramirez, Texas Tech University School of Law)
Since taking office, the Trump administration has delivered on its promise to disrupt the status quo in global affairs and put the interests of the United States and its people first.  Many have pointed to the irony of this new U.S. policy, given the role it played as one of the primary actors in helping to create the seven-decade multilateral order it now seeks to disrupt.  That world order included establishment of an international economic infrastructure that sought to break down barriers to trade, strengthen world economies shattered by war, and develop mechanisms to resolve international disputes peacefully.  This course provides an introduction to international trade law and its infrastructure from an American perspective, and examines its evolution under the Trump administration's "America First" policy.  We begin with a brief history of U.S. international trade negotiations and move on to use aspects of its various trade compacts (e.g., NAFTA/USMCA and WTO) to examine the evolution of U.S. trade policy and make predictions about its future path and impacts upon the global stage.
18 – 27 May     THE EUROPEAN CONVENTION ON HUMAN RIGHTS IN THEORY AND PRACTICE (prof. Stefan Kirchner, University of Lapland)
The course will focus on describing the evolution of human rights in international law under treaties and international customary law, the small number and weak mechanisms to put into force these human rights, the limits to the enforcement of human rights in international law, and the content of some international human rights law.
1 – 10 June       MERGERS AND ACQUISITIONS (prof. Arkadiusz Radwan, Vytautas Magnus University)
Mergers and Acquisitions (M&A) are pivotal moments in the life of companies. They involve a number of challenges for senior executives, shareholders, employees, and other stakeholders. They also raise a number of legal questions and require compliance with rules and regulations governing the deal preparation & structure, the acquisition process and the protection of various corporate constituencies. The course covers the key legal aspects of the M&A activity, including negotiated share deals, statutory mergers, merger alternatives, leveraged transactions (including MBO), hostile takeovers of listed companies, cross-border corporate reorganisations as well as some aspects of post-acquisition integration and follow-up disputes. The primary focus is on legal issues with other questions (financial, strategic, tactical) being integrated into the main thread. The course deals with M&A of European companies with some comparative (US) and some sectoral (financial, technology) add-ons.
1 – 10 June        CONSUMER RIGHT IN THE DIGITAL SINGLE MARKET (phd. Leone Candida, University of Amsterdam Faculty of Law)
Consumer law plays an important role in most of our daily transactions – offline and on the Internet. Legislative inertia in many Member States, the need to tackle intrinsically cross-border issues and political expediency all contribute to making the EU's Digital Single Market strategy salient and dynamic. Being embedded in this wide-ranging yet very focused project has a pervasive impact on the content and context of Consumer Law.
While the law of consumer sales keeps an undisputed role, services and even non-contractual interactions are ever more important to defining the legal environment for "digital" consumption. Meanwhile, the connection between consumer law and economic growth requires continuous monitoring of the assumptions behind existing and proposed rules, as well as an increasing emphasis on effectiveness. The course addresses the content, context and practice of EU consumer law, with particular emphasis on the rules pertaining to digital consumption. The main topics: Introduction to EU consumer law and online contracting; online contracting part 2; unfair terms on- and offline; unfair commercial practices; privacy policies and cookies; the travelling consumer and online platforms; cross-border and online access to justice.
Fee: 1 ECTS = 50 EUR.
Application: The deadline for submitting the application is 28 April, 2020.
Contact person:
Dr. Aušrinė Pasvenskienė
Jonavos st. 66, LT-44191 Kaunas
+370 37 327925
ausrine.pasvenskiene@vdu.lt