Dean's Welcome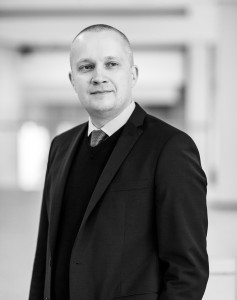 Dear current and future students,
You have chosen to aim at becoming professional lawyers which is one of the most important decisions in your life. Legal profession requires having the highest and diversified competences and special skills. As Alexis Tocqueville wrote, lawyers acquire "certain habits of order, a taste for formalities, and a kind of instinctive regards for the regular connection of ideas, which naturally render them very hostile to the revolutionary spirit and the unreflecting passions of the multitude". Accordingly, a lawyer is an exceptional member of a society being an example for others by her/is rational insight and consistency, human understanding and correctness, social involvement and responsibility.
Moreover, having in mind the opportunities opened up by the legal education, any promising and open economics – as Lithuania is – will always be in a need of the growing body of competent and global lawyers. The achievements of the Alumni of the VMU Faculty of Law – after finishing our studies they become judges, work in the largest law offices of Lithuania, defend PhD and become professors in the United Kingdom, pass the Bar exam and qualify for legal practice in the State of New York, and so on – show the Faculty's commitment to give you the highest level legal education which will open you promising, universal and global possibilities of the legal career. I invite you to embrace those opportunities and build-up a solid base for your future in the lawyers' community.
Tomas Berkmanas
Dean of the Faculty of Law